Every Client Matters
Representation You Can Trust
Family Legal Counsel in Your Time of Need
Divorce & Custody Attorney in Dublin, Ohio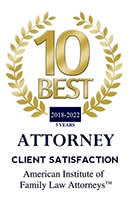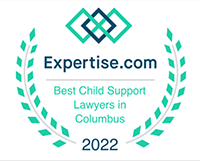 Lisa K. Meier, Esq.
Attorney at Law
With over twelve years of experience with Family Law and Estate Planning, Lisa Meier is dedicated to helping families navigate the Ohio legal system. We take pride in advocating on behalf of our clients, both inside and outside the courtroom. We devise innovative solutions for each case. Every client matters to us, and we are with you every step of the way. Our firm was awarded the Client Satisfaction Award by the American Institute for Family Law Attorneys in 2018, 2019, 2020, and 2021. We proudly serve clients in Dublin, Ohio, and the surrounding areas of Columbus, Westerville, Lewis Center, Delaware County, Franklin County, Union County, and Logan County, Ohio.
MORE ABOUT LISA
Making Decisions
for Your Family
Guiding You Through Tough Times
Ethical Counsel
When it comes to family law, it is important that a client understands every aspect of their case. We invest time learning about your situation, and our attorney provides honest and realistic guidance. It is essential to protect a client's credibility, and so we make sure that you know what your choices are during this process.
Innovative Solutions
Every client matters. We go above and beyond what other attorneys are willing to do in order to represent the needs of our clients. Our attorney is well-versed in the law and diligently prepares for every case. We strive to find the best solutions for a case while infusing each situation with hope.
She is a wonderful very smart attorney that takes pride in her work. she doesn't stop tell the job is done. She went over and above when it came to my daughter. She treated her like she was her best friend and very fair on her prices. I would gladly refer her to any of my family and friends. She is a good woman to have on your side in court.
Brian H.
Lisa was amazing. Very personal, caring and fought as hard as you wanted her to. Always made sure I knew what was going on and explained what I didn't. She never treated me nothing less than a person. She is the best in her field. I will use her in The future, if needed, and refer her to everyone I come across. Thank you for everything!!
Pepper M.
Lisa was amazing. Incredibly helpful, thorough, and patient. She did more for me than I could ever express in a review. My custody situation has taken a complete 180 in the past year all thanks to Lisa. She is knowledgeable and experienced. I would recommend her to anyone.
Claudia B.
Thorough Legal Representation
Going through a divorce or a child custody battle is a stressful situation. It is essential to treat each case with care and compassion to avoid causing further emotional trauma to a family. Our attorney is passionate about serving families during their time of need and mediating the struggles that accompany the processes of family law. We strive to serve each client with integrity and innovation, helping you to navigate the case with the least amount of stress possible.
Encompassed within family law is a wide range of issues, the most delicate of which are the cases that include children. Child custody struggles require an experienced, well-prepared attorney to find the best solution for all parties. A court will allocate parental rights and responsibilities for the care of children. Our attorney's main focus is helping you do what is best for your family during proceedings.
Planning for the future can also be an uncertain situation that our attorney is glad to help walk clients through. Estate planning can seem like a daunting task, but in the end, it will allow you to decide your future and how your estate will be divided, even when you are no longer able to communicate your desires. We will assist you in establishing a will or going through probate processes, helping to reduce any stress every step of the way.
Handling any sort of legal proceedings can be difficult, but you don't have to face it alone. We are here to represent you in your time of need. We care about our clients and want to achieve the best outcome for each case. If you live in Dublin, Columbus, Westerville, Lewis Center, Delaware County, Franklin County, Union County, or Logan County, Ohio, contact us for a free consultation as your first step to moving forward.